We all love shoes no matter if they are high, low, or with strange designs. Although there are some that are weirder than normal and make you wonder, how can they exist? In this article, we bring you the weirdest shoes you will find online. 
Warning: Some of them are extremely weird!
1. You stepped over a gum!
Trick everybody around you with this pair of shoes! Be the center of attention walking around with these high heels that look like you've stepped in chewing gum, but the nasty pre-chewed pink gum is actually the heel piece of the shoe.
2. The Cowgirl Heels
Made from real hooves and fur, you can wear this weird pair of shoes. Match them with a furry cowgirl skirt and a rodeo hat for a greater effect.
3. Antique Wedge Sandals
The perfect gift for those who have too many antiques! This pair of weird shoes are also perfect for exercising the thighs, as you will be walking with the weight of 8kg of brass attached to your heels!
4. Armadillo Heels
Lady Gaga wearing Alexander McQueen Armadillo heels. Even the expert looks uncomfortable in this weird shoes!
5. The Alien Heel
Wear this xenofantastic shoes to show the world you are a very space-ial queen!
This pair of shoes were also featured in Lady Gaga's Bad Romance music video.
6. Backward Heels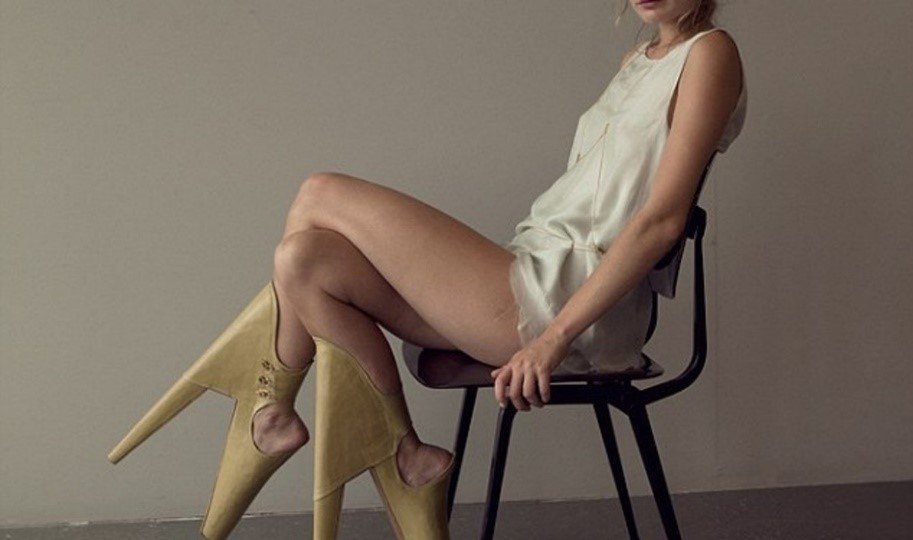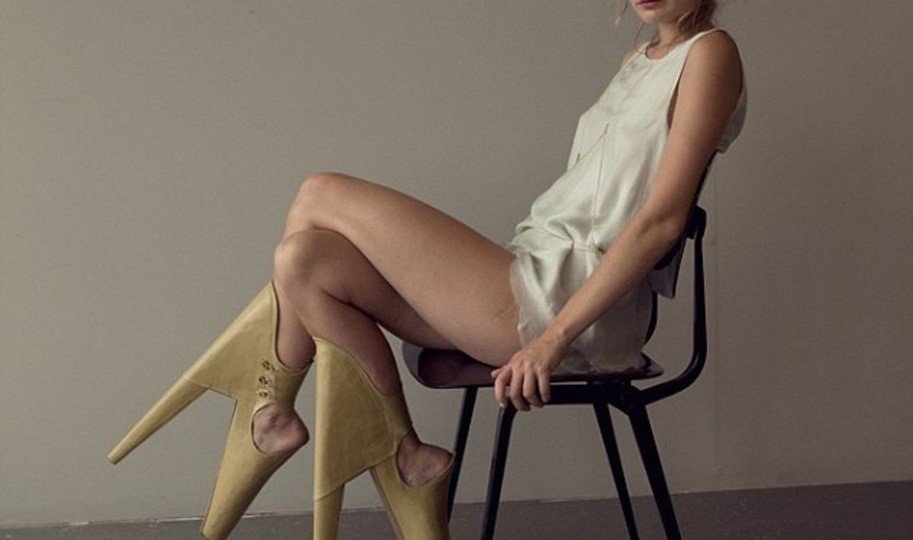 If you enjoy confusing people, this pair of shoes are definitely for you! Although, with great power, comes great and unbearable pain. Wear at your own risk.
7. The Slingshot Sandal
Bring back your childhood memories while wearing this pair of sandals.
Where to buy the perfect shoes?
At Lidia Talavera, we are not only thinking of Women. We are also thinking about our LGBTQ+ community, crafting heels in both women's and men's sizes. 
Check out our all-inclusive line of heels, pumps, and belts, choose your style… we dare you!
Putting your best foot forward, no matter the size.