Heels are a very essential part of our day, especially if we were to go out. Whether it'd be for a casual or a more formal meeting, at Lidia Talavera you can find the perfect shoes for any occasion!
High heels were originally worn by men, but ever since then, heels had various cultural meanings, such as: symbolizing high social status, military prowess, refined fashionable taste, etc.
See also: All about shoes
In this article, we will show you how a century of heels looks like.
Heels in 1920
1920
The decorative garters became fashionable in these years, since the shoes that were used at that time were a little simple in style. Garters help when shoe styles are simple.
1925
In 1925, T-straps were the trend of the moment.
Heels in 1930
1931
Thanks to the golden age of Hollywood and the impact of its celebrities in the world of fashion, it was in these years that the most fashionable heels emerged.
1936
In the summer of 1936, the shoes were famous for being much more elegant than what had been used before.
1938
The first modern platform shoes were introduced by Salvatore Ferragamo who created them for the actress Judy Garland. The first platform shoes has a one-piece thick heel.
See also: The history behind platform shoes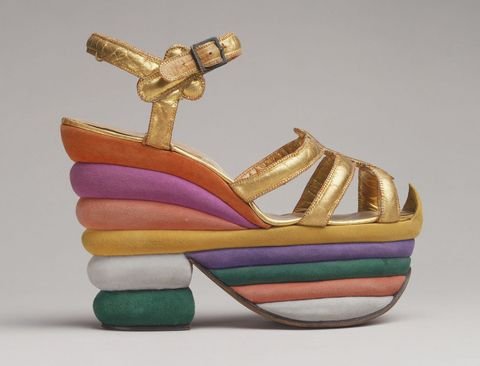 Heels in 1940
1940
Replacing the pumps of the 1930s, wedges became a mainstay item of women's shoe collections in the 1940s.
1942
Shoe styles began to lighten up in the 1940s, when cutouts became the first versions of the strappy sandal.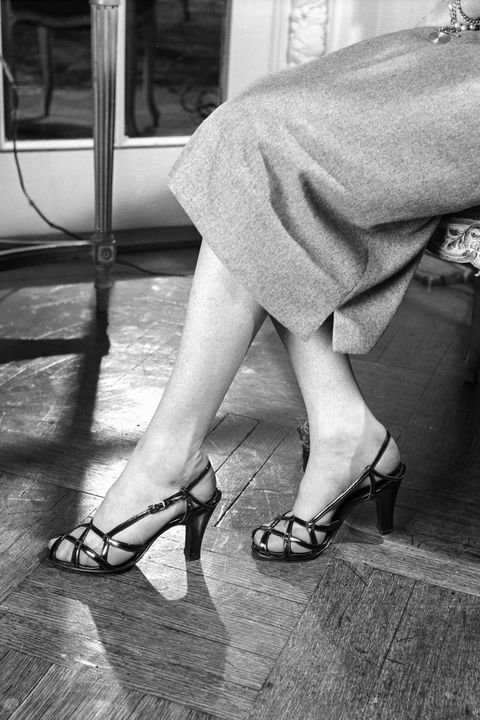 1946
Ruffle-front d'Orsay pumps inspired shoe styles that would be used later in the 1950s.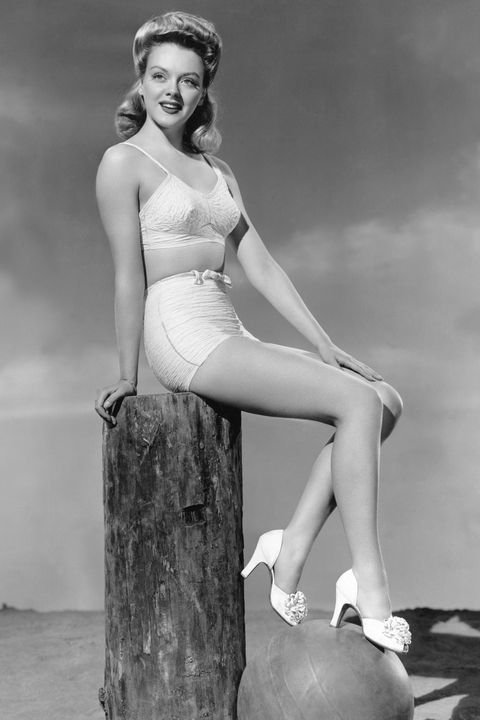 Heels in 1950
1951
With the 1950s came a wave of femininity. Ava Gardner delivered group sex appeal in these fishnets and dainty ankle strap sandals.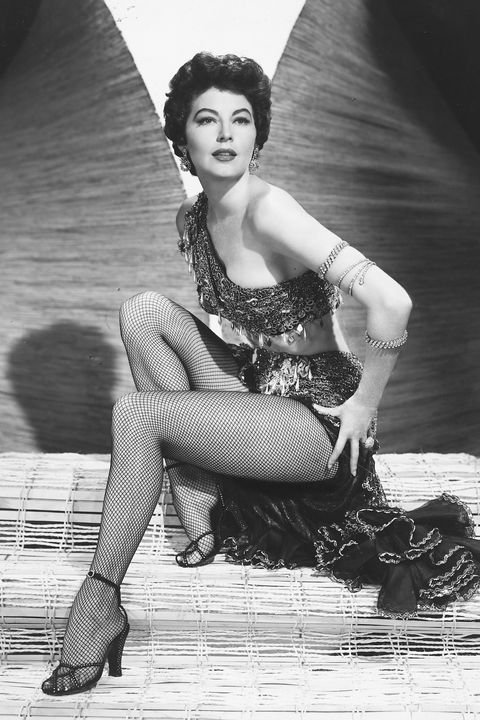 1952
The best example of the trend this year is Marilyn Monroe looking lovely in Lucite heels.
Heels in 1960
1960
These long, pointy shoes were called winkle pickers back in the day, because in England periwinkle snails, or winkles, are a popular seaside snack which is eaten using a pin or other pointed object to extract the soft parts out of the coiled shell carefully.
1964
It was very common that at this time the colors of the dress and the shoes matched exactly.
Heels in 1970
1973
Jane Birkin puts a twist on LBD with a pair of heavenly scarlet platforms.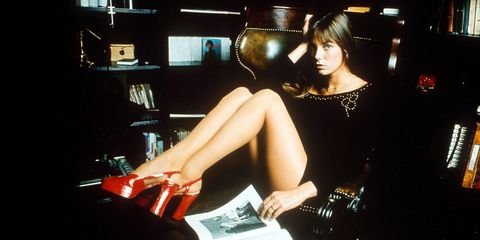 1977
Glamorous disco at its finest.
Heels in 1980
1983
Rhinestone-embellished pumps: because in the 80s, everything should shine!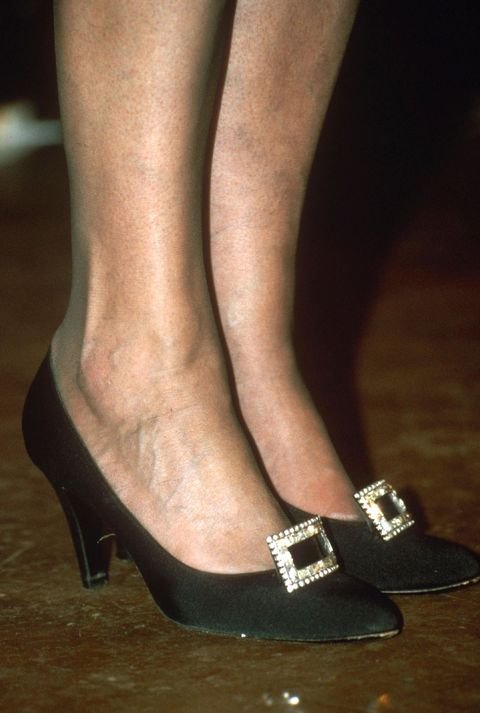 1986
Everything has to match! From your lipstick to your dress, and don't forget your heels!
Heels in 1990
1992
Monochromatic outfits were still a trend!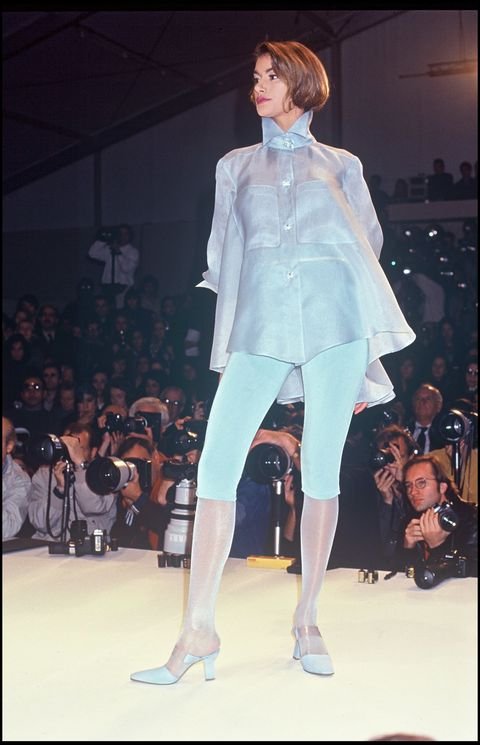 1994
Chunky loafers in baby pastel and metallic colors became the everyday look in the mid-90s, especially when worn with ankle socks.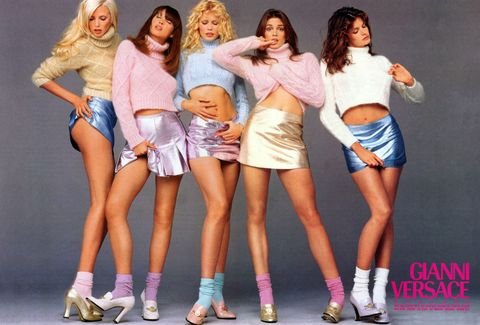 1995
Thanks to Clueless, the schoolgirl look was the most attractive look of the moment; with the Cher Horowitz stockings and Mary Janes' heels.
1997
Platform shoes used by the Spice Girls set a fashion trend this year.
Heels in 2000
2000
The early 2000s is possibly the most harrowing time in fashion to look back. Britney Spears' square toe sandals are the least offensive footwear in the early 2000s.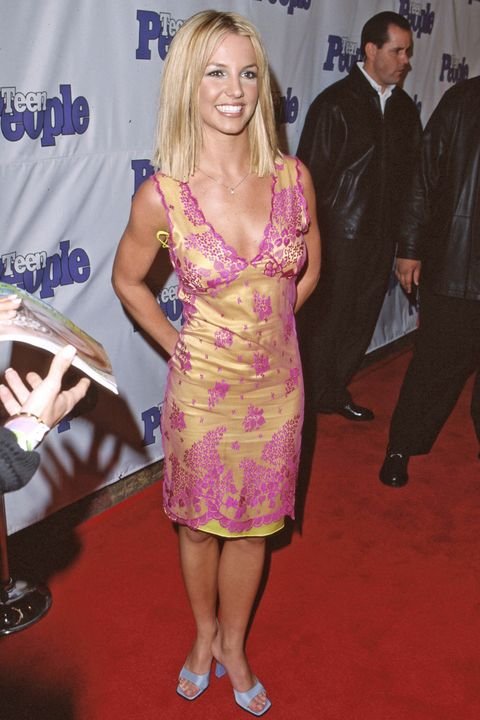 2002
Pointed stilettos were used with everything in the early 2000s.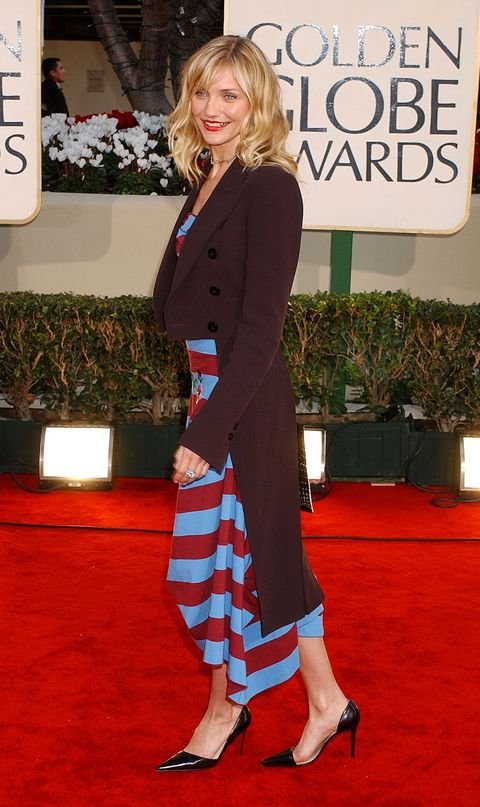 2004
Pointed stilettos were still a trend, these were usually worn with bootcut jeans.
2008
Manolo Blahnik's royal satin pumps were the sensation of this year.
Heels in 2010
2010
Lady Gaga wearing Alexander McQueen Armadillo heels.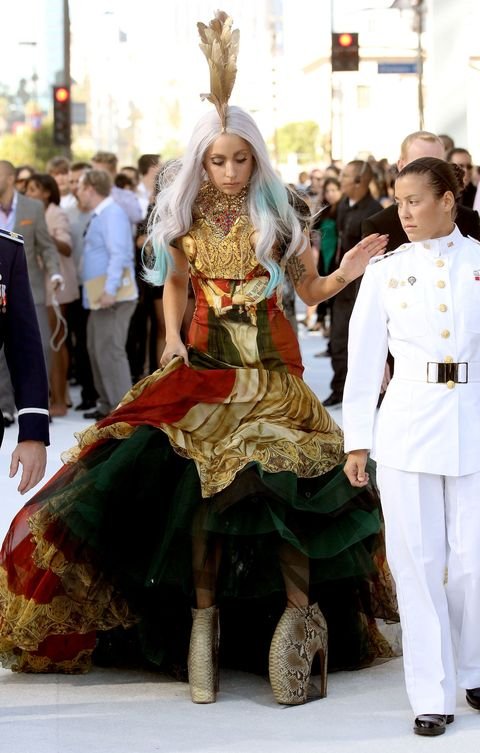 2012
Sneakers and heels combine to create the Isabel Marant wedge sneakers. This hybrid style quickly became the sensation of the moment.
2014
From Stuart Weitzman, the minimalist sandal that goes with everything.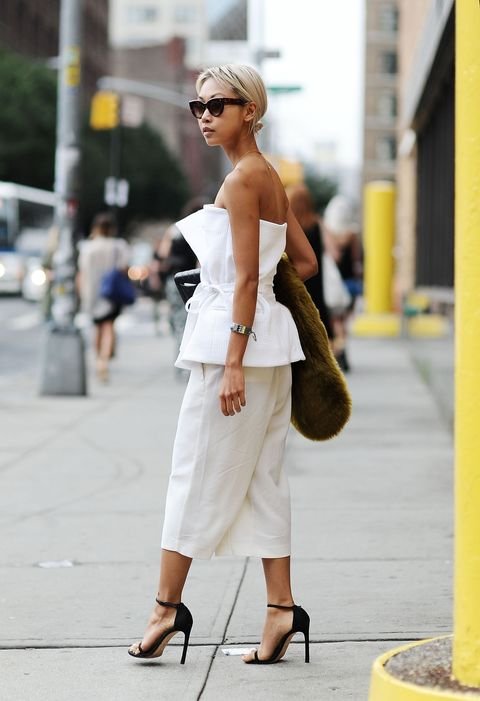 2016
Kim Kardashian was obsessed with Persplex heels.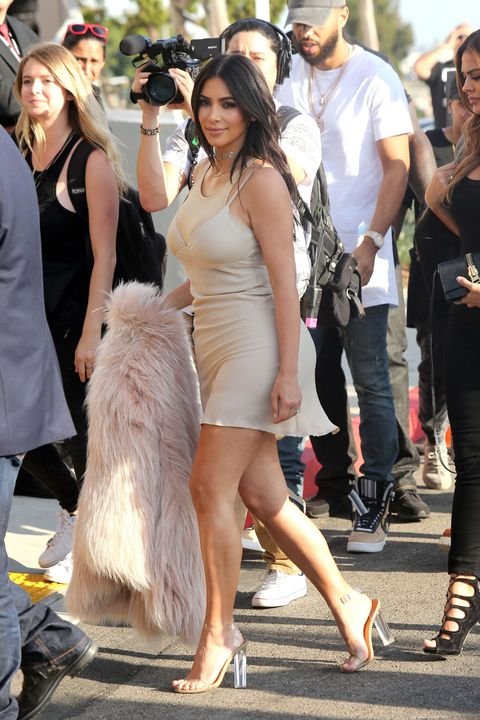 2019
Nude sandals take over 2019. The ultra-minimalist style gives off late 90s and early 2000s vibes, adding a flattering finish to any look.
Where to buy the perfect shoes?
At Lidia Talavera we are not only thinking of Women. We are also thinking about our LGBTQ+ community, crafting heels in both women's and men's sizes. 
Check out our all-inclusive line of heels, pumps and belts, choose your style… we dare you!
Putting your best foot forward, no matter the size.