Learn how to match neon shoes and wear the latest trend in the fashion industry!
Fashion is a sea of ​​risks for all the designs, colors, textures, accessories, and thousands of other things that you can use to highlight your personality and taste. Not all dare to try the less common styles, much less to use those accessories that can be very striking.
But if you are one of the people who love to attract attention and wear the latest trend in fashion, surely you have a pair of neon shoes in your closet that you are dying to wear. And if you don't have them yet, after seeing these fabulous ideas you will be running for some.
See also: How to match animal print shoes
Match neon shoes with risky clothes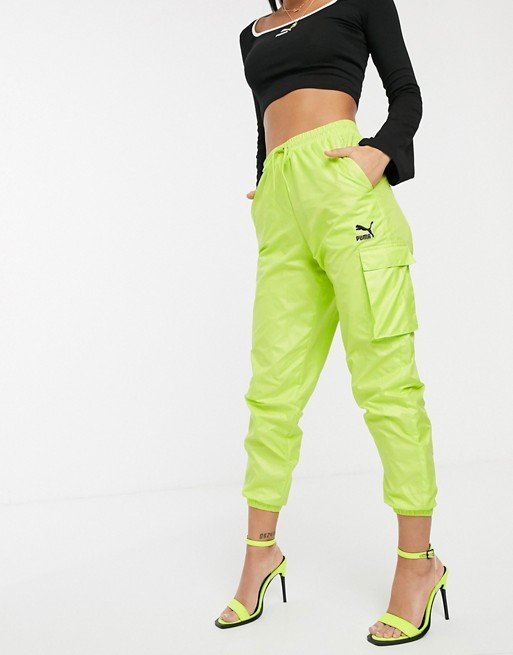 If you like this risky neon yellow color, it is because you will surely dress it in a risky and very original way. You could combine it with a black jumpsuit and a good blouse that stands out like your neon shoes to achieve an out of series look.
Match neon shoes to achieve an elegant style
Classic heels are a way to keep your outfit elegant, but with a splash of color. You can combine it with a dress or skirt to make it look more elegant, just remember to keep the appropriate length depending on where you go.
Do not break your head thinking that your neon shoes do not match anything in your closet, because the objective of these neon shoes is to stand out and be the detail that will turn your outfit around.
See also: How to walk in high heels like a pro!
Where to buy the perfect shoes?
At Lidia Talavera we are not only thinking of Women. We are also thinking about our LGBTQ+ community, crafting heels in both women's and men's sizes. 
Check out our all-inclusive line of heels, pumps, and belts, choose your style… we dare you!
Putting your best foot forward, no matter the size.